As the global workforce shifted quickly to remote work to combat the spread of the coronavirus, millions of people have leaned on video chat platform Zoom. In fact, the number of daily active users on Zoom rose 378% in March 2020 versus March 2019. 
At Catalant, we are always looking for ways to help business leaders connect with and engage top independent experts. That's why we partnered with Zoom to give customers and experts in our Expert Marketplace an easy way to meet while discussing potential or ongoing engagements. 
The built-in Zoom chat feature allows you to schedule Zoom calls with industry experts in just a few clicks. Customers and experts use this feature to discuss proposals, scope projects, and keep each other informed about progress — all from one central platform. Here's how it works.
Step 1: Download the Zoom App
Zoom works on nearly all operating systems and web browsers. For the best experience, download the Zoom app to your desktop.
Step 2: Post a Project on the Catalant Expert Marketplace
Getting started with Catalant is as easy as creating an account on our expert marketplace and describing your needs. If you're not exactly sure what your needs are, check out our marketplace services for a comprehensive list of packaged projects offered by the experts on our platform.
Step 3: Schedule a Call
Once you've posted your project and received proposals from experts, the Zoom integration in Catalant allows you to schedule Zoom calls right from the platform. Once you've confirmed a good time to speak, Catalant will generate a calendar invite with details on how to join the Zoom call.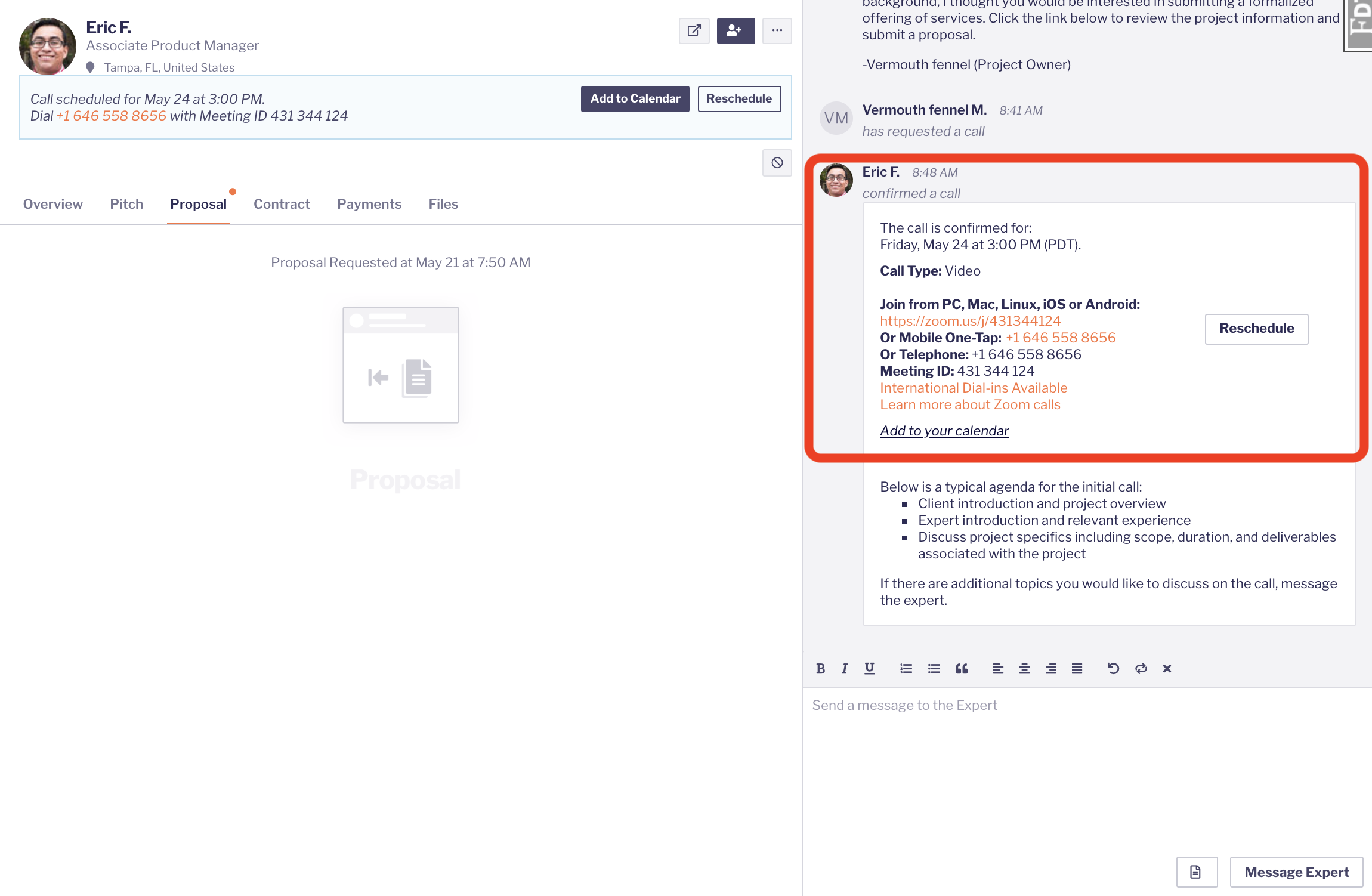 Step 4: Choose Your Options
Zoom offers plenty of easy-to-use features to help you keep your calls on track.
The Basics
We recommend that you download the Zoom app to ensure the best call experience and to take advantage of video calls. Clients and experts can also join any Zoom call by clicking the Mobile One-Tap option. This option automatically inputs the meeting ID # after connecting the user to the conference number. You can also manually dial the conference number and then enter the meeting ID # to join the call.

International Dial-ins
Every meeting invite also has an "International numbers available" URL that redirects clients and experts to a list of supported international numbers. International users are encouraged to try the International Number first before the Tollfree Number.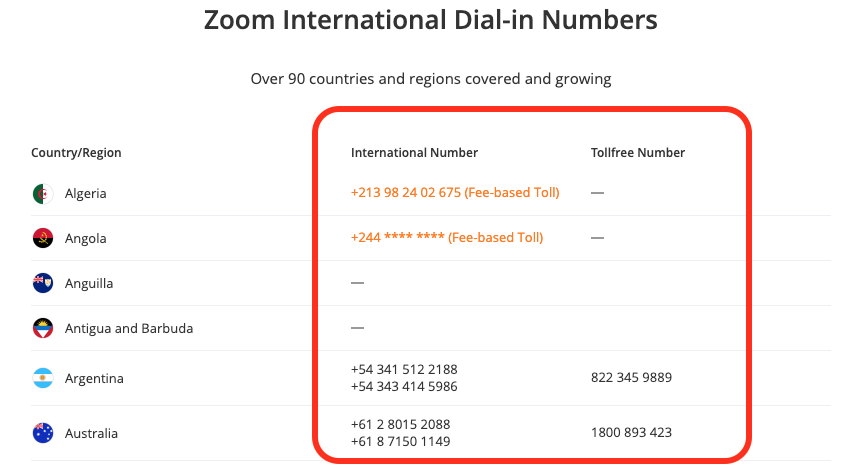 For more detailed guidance, check out these handy guides for customers and experts.