Join us on our mission to reimagine how work gets done.
We're building a world class team and are looking for talented, fun and passionate people to help us take Catalant to the next level. Think that sounds like you? We can't wait to hear from you!
The future of work is smart and flexible
Catalant connects enterprises with elite independent consultants and firms to solve their critical business problems quickly and efficiently, and gives the most sophisticated expert talent in the world the autonomy and partnership they need to thrive in a new era of agile work. Catalant's enterprise platform provides custom implementation, compliance and worker classification capabilities, contracting, reporting tools, and high-touch, white-glove support to empower enterprises to use agile talent to achieve their business goals and harness the transformative power of strategy at scale.
We are guided and inspired by three core values
Be Excellent
Making a plan for attacking and winning every single day
Having a growth mindset
Taking incredible pride in your work
Maintaining uncompromising integrity
Be a Force-Multiplier
Be highly collaborative
Gain the trust of your colleagues
Give your colleagues real-time feedback
Have an immense amount of respect for your teammates
Be Audacious
Aim your sights high enough that failure is sometimes inevitable, and learn from it every time
Set audacious goals and pursue them with zeal
Think broadly as you can, and share your vision with others
What is your favorite thing about working at Catalant?
I feel I can be my authentic self at work every day. Throughout the hiring and onboarding process, it was apparent that Catalant sees their employees as people first. I was blown away by the effort from my teammates, manager, and senior leadership to get to know me as a person and support me — especially in a hybrid work environment.
How would you describe the company's work-life balance?
A couple weeks ago, my manager reached out and said, "You've been crushing it! Please make sure you take some time off to recharge." I think there's a stigma around other companies offering unlimited PTO but hindering employees from utilizing it; at Catalant, employees are encouraged to take time for themselves when they need it to bring their most energized selves to work.
What's the vibe like in the office?
I have so appreciated Catalant's dedication to providing a safe office environment during the pandemic. I love that we have the option to work in the heart of the Seaport with a vibe that is casual, upbeat, and team-oriented.
Find a place where you belong
We believe the best work is done in an inclusive and diverse environment where folks of different backgrounds and experiences can confidently share their thoughts, opinions, and points of view. At Catalant, our ERGs and Inclusion & Diversity Council help lead the way in creating an equitable and supportive workplace.
Diversity Statement
Catalant recruits, develops, and empowers exceptional talent to create an environment where people from different backgrounds and experiences come to thrive and do their best work. A diverse workplace helps us better understand the needs of our global stakeholders and enables innovation. Catalant is committed to cultivating and promoting a culture of diversity and inclusion and creating a place where all employees feel they belong.
At Catalant, promoting diversity and inclusion means fostering meaningful connections between people of varied backgrounds and experiences to learn from one another. It's a core part of who we are as a company and a competitive advantage. That's why we strive to fulfill — and go far beyond— our responsibilities as an equal opportunity employer."
Thrive at Catalant with our benefits package
Unlimited PTO
Health, Vision, and
Dental Insurance
Health Savings Account
Pre-Tax Transit
CataWell Program
Parental Leave
Flexible Schedule
Free Snacks
Picture Yourself at Catalant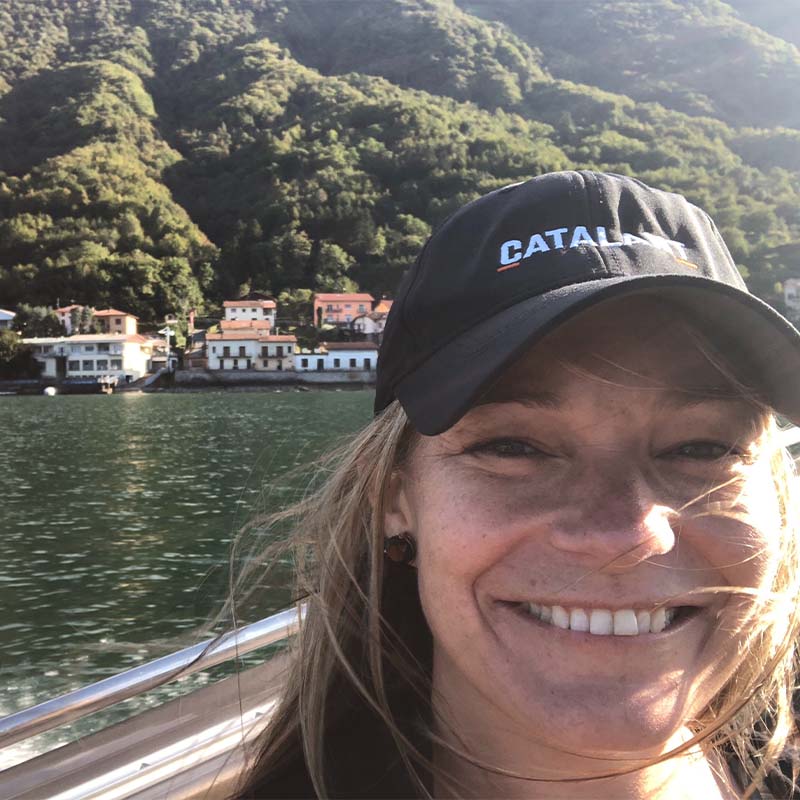 Join Our Team
Do you feel like you'd be a great fit at Catalant? We would love to hear from you!